A kitchen makeover on a budget can be a challenge! There are many reasons why you should consider a kitchen makeover instead of a full kitchen refit, if your kitchen suits you and your family for size, functionality and the carcasses (cupboards and fittings) are all working fine then a kitchen makeover will save you a lot of money.
You will also be surprised to see how much a kitchen can be transformed by just replacing doors, kitchen worktops, accessories, tiling and decorating. Many people can manage their own tiling or small jobs, but when it comes to a makeover, the main components are the doors and worktops, once you have changed these you will see a vast improvement to your property. When considering the best kitchen makeovers Manchester has to offer, it's worth thinking about your budget, size of kitchen and functionality.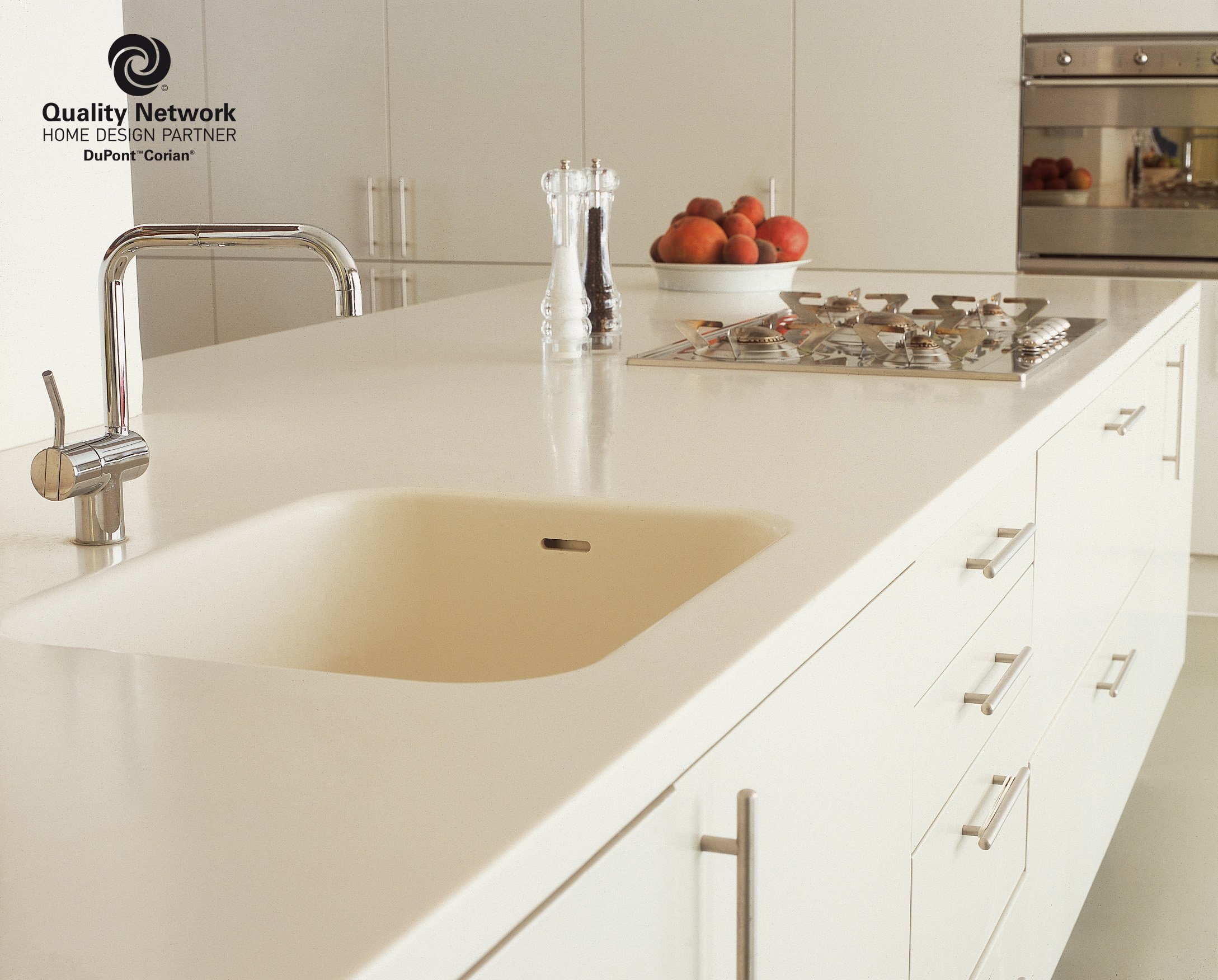 Affordable Kitchen Makeovers
A very affordable way to revamp your kitchen is by updating the cabinet's hardware. Popular options such as vintage-look glass, matte nickel, or burnished bronze can quickly and easily make dated cabinets look new. Another recommended update is to replace sink faucets. They come in a wide variety of finishes and styles, making it easy to coordinate it with your kitchen decor. Lastly, changing kitchen worktops is a great way to change its appearance. Quartz worktops have become much more affordable over the years so it's worth seeing if budget stretches, if not there are great laminate options available so you'll be able to make your kitchen makeover look stunning on a budget.
When it comes to a kitchen makeover on a budget, the options are endless. Whether you choose to do just one or all, these updates will breathe a new life into your outdated kitchen for much less than you might expect. However, the most important tip that does not cost a thing is to thoroughly clean the cabinets and countertops.
No matter what you choose, a kitchen makeover will be much more affordable than a full kitchen refit, so have a think – do you want to completely rip out the kitchen and replace or do you want to upgrade your existing kitchen design.